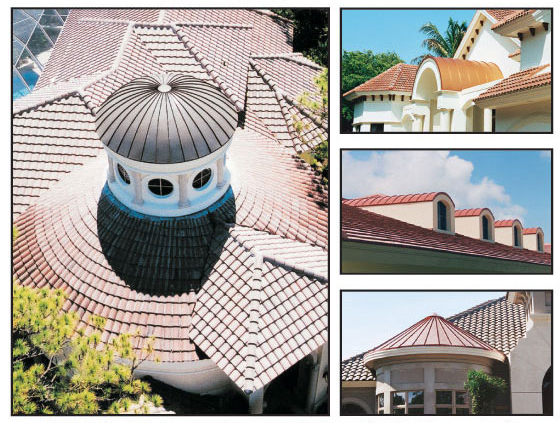 Metal curving techniques have become popular for creating attractive curved roofs, domes, mansards, dormers, awnings and more. Let us help you with your radius applications, call today.
Use for curved or straight applications
Panels lay directly over curved radius
Factory precise fabrication or field formed by experienced DCSM operators
Unlimited lengths fabricated at jobsite
Prepainted galvalume with full strength Kynar 500 fluorocarbon coating
* Galvalume sheet uses an aluminum (55%) – zinc (45%) alloy coating that offers greater corrosive resistance, higher temperature oxidation resistance, and higher heat reflectivity than standard galvanized steel.
† Kynar 500 is a premium fluorocarbon coating, produced with full strength Kynar 500 resin. This affords maximum exterior durability due to its outstanding resistance to ultraviolet radiation. These are the highest quality finishes available.